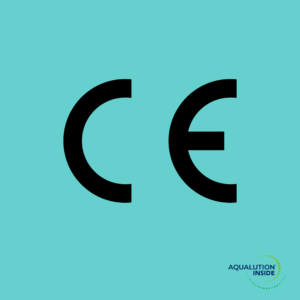 Aqualution Systems Ltd has obtained CE mark for a Medical Device Class 2a as the legal manufacturer of CleanCert's Dental Water Line Disinfectant, the first CE mark for us, a Scotland-based hypochlorous manufacturer, and the first ever medical device CE mark for a hypochlorous acid product manufactured in the UK.
A pioneering product, our HOCl-based product, distributed by CleanCert Holdings Ltd will help dentists throughout the UK with the better, faster and safer infection control of water lines. It is completely non-toxic, 100% effective and reduces down time by 90%, by removing biofilm and disinfecting water lines in 40 minutes compared to 12 hours for traditional water line disinfectants.
At Aqualution we are the global leader in the hypochlorous acid (HOCI) revolution. Our biocide products represent a new era in health and hygiene, harnessing hypochlorous (HOCl), a highly effective, powerful but completely safe acid that is naturally produced by the human immune system to fight infection. We are the only manufacturer of stable hypochlorous products, producing bottled products for global brands which are used by companies and organisations such as the NHS, Network Rail and M&S.
The successful medical device audit and authorisation undertaken by PCBC, the Polish Centre for Testing and Certification, comes on the back of a very strong year that has seen Aqualution enjoy 622% growth in 2020 and comes just prior to MDD authorisation moving to MDR on 26 May 2021.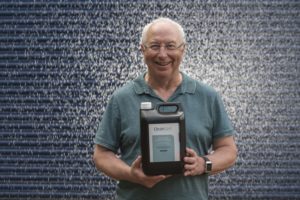 Nick Meakin, CEO of Aqualution, said that the new medical device authorisation is "great news for small manufacturers like us. We manage the entire production process in-house and whilst this is our first medical device authorisation the opportunity for hypochlorous in endless."
Simon Davies, Commercial Director at CleanCert Holdings Ltd reiterated, "CleanCert's  hypochlorous-based dental water line disinfectant speeds up disinfecting and bio-film removal from 12 hours to 40 minutes. Working with Aqualution we have the best product and the authorisation to help support dentists with the most effective disinfecting protocol."
For more information contact CleanCert.