Bird & Animal Welfare

Our products provide a revolutionary new animal care treatment for the health, hygiene and welfare of all kinds of animals, including dogs, cats, birds and horses. It is formulated from hypochlorous acid (HOCl), a mild acid that occurs in the mammalian immune system.
Kills pathogens in under one minute

Created by British scientists and rigorously tested by independent laboratories

Non-irritating and non-sensitising on human and animal skin

Available in a range of sizes and formats to suit various environments and applications
Pet care
Our stable hypochlorous acid product for animals, Solosan®, can be used for all pet health and hygiene requirements from washing cuts and grazes to keeping drinking water clean. We have developed revolutionary technology to stabilise our hypochlorous for a 12-month shelf life.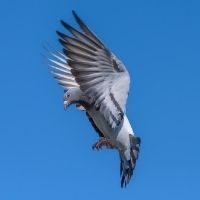 Performance animals
Our products are perfect for equine and avian health and can be used around cuts and wounds to prevent infection, as well as for drinking water treatment and general hygiene which may improve the performance of racing pigeons.
PRODUCTS FOR ANIMAL WELFARE
Solosan® biocide products can prevent infections in animals while being non-irritating and non-sensitising
High kill rate against common pathogens

Alcohol free disinfectant

Gentle to animals

Available as a spray or liquid

Safely sanitises living areas and drinking water

Works in seconds