Salvesan fogging used for COVID-19 infection control in UK's leading flower factory
Salvesan fogging used for COVID-19 infection control in UK's leading flower factory

Salvesan fogging used for COVID-19 infection control in UK's leading flower factory
Background
MM Flowers was established in 2007 and has rapidly grown into one of the world's leading cut flower suppliers, growing and sourcing globally to provide leading UK and European retailers with quality products and a transparent supply chain.
From its state of the art 220,000 square foot facility in Alconbury, it produces bouquets for high street retailers including M&S, Tesco, Waitrose and The Co-Op, together with online retailers such as M&S and eFlorist. MM prides itself on the quality of the flowers and the technical rigor that is applied at every stage of its supply chain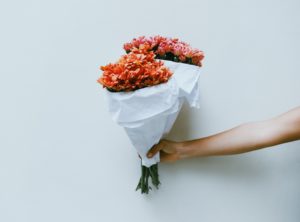 Covid-19 response
At its busiest, MM will have a workforce of over a thousand people in the facility across 24- hour production. As with many processing plants, providing COVID security requires multiple interventions and mitigations to keep staff safe. Cold environments and large numbers of staff provides a real challenge to combat COVID-19. As more information on the virus comes to light via government and scientific studies, MM Flowers has continuously sought to strengthen the measures put in place to continue to effectively manage infection control in the facility and keep staff safe and production on-track.
Micro bioburden was measured on hand-touch surfaces and hard to reach surfaces within those environments before and after the misting process. 50 swabs were analysed for aerobic colony counts (ACC) by an independent UKAS accredited UK lab using the pour-plate method.
The average pre-treatment count was 1,491,901 colony forming units per swab (range <10 to >10,000,000 cfu) and the average post treatment count after misting with Salvesan was 2,160 cfu per swab (range <10 to 40,000 cfu). On average microbial burden was either eliminated or reduced by 99.999% (5 logs) after misting with Salvesan.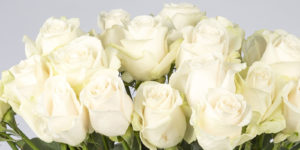 Aqualution was initially brought in to run a trial to assess the decontamination efficacy of Salvesan, hypochlorous acid (HOCl), applied as a mist in high footfall/touch-point communal spaces including toilets and canteens.
Following the success of the fogging trial, MM Flowers has now rolled out daily fogging with Salvesan. With full fogging of all communal areas taking less than two hours daily, there has been no additional impact on its efficiency or people flow around the facility from the treatment.
Salvesan fogging benefits:
No need for PPE
No wet residue
Germs killed on impact
Immediate re-entry to fogged area
Flexible fogging unit can be operated by two people
Significant infection log reduction
"During the COVID-19 pandemic, infection control has become core to our business operations. Salvesan has played a central role in helping us to reduce virus transmission. It is rapid, efficient, and easy to use within a busy workplace. Daily fogging of our site requires only two people for two hours with no adverse effects on our hundreds of staff members and helps keep our site running seven days a week." Technical Director, MM Flowers.
Click here for full trial report.
---