SALVESAN SKIN

Salvesan SKIN is a range of leading hypochlorous acid hand sanitising and skin disinfectant products that harness the power of Salvesan and are available in both a liquid and new hypochlorous gel format.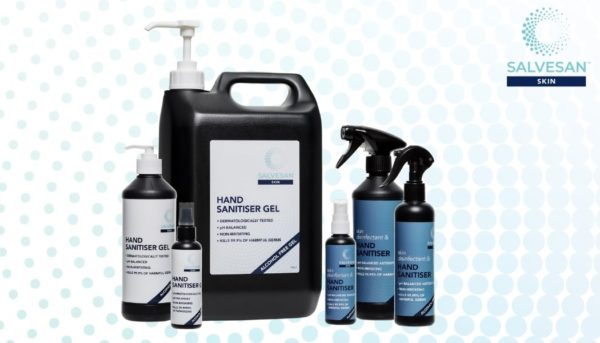 SALVESAN SKIN – The best alternative to alcohol
Gentle to skin, pH neutral but with the power to kill 99.9% of bacteria and 99.99% of enveloped viruses, our hypochlorous acid hand sanitiser range is the future of hand sanitisation, harnessing the same power of our Salvesan hypochlorous without any of the side-effects caused by alcohol based sanitisers.
Salvesan SKIN is also available in a new, innovative and first-to-market hand sanitiser gel format, the very first gel sanitiser to be made from hypochlorous acid. SALVESAN SKIN – WHY GO ALCOHOL FREE?
Alcohol sanitisers:
Can be toxic if misused

Can cause skin conditions such as cracked skin and excema

Can be lethal if ingested by children

Can ignite if near naked flames

Cause anti-microbial resistance to superbugs

Are ineffective against some pathogens such as

E. coli

and

Norovirus

Cause altered microbiomes on the skin

Are harmful to the environment.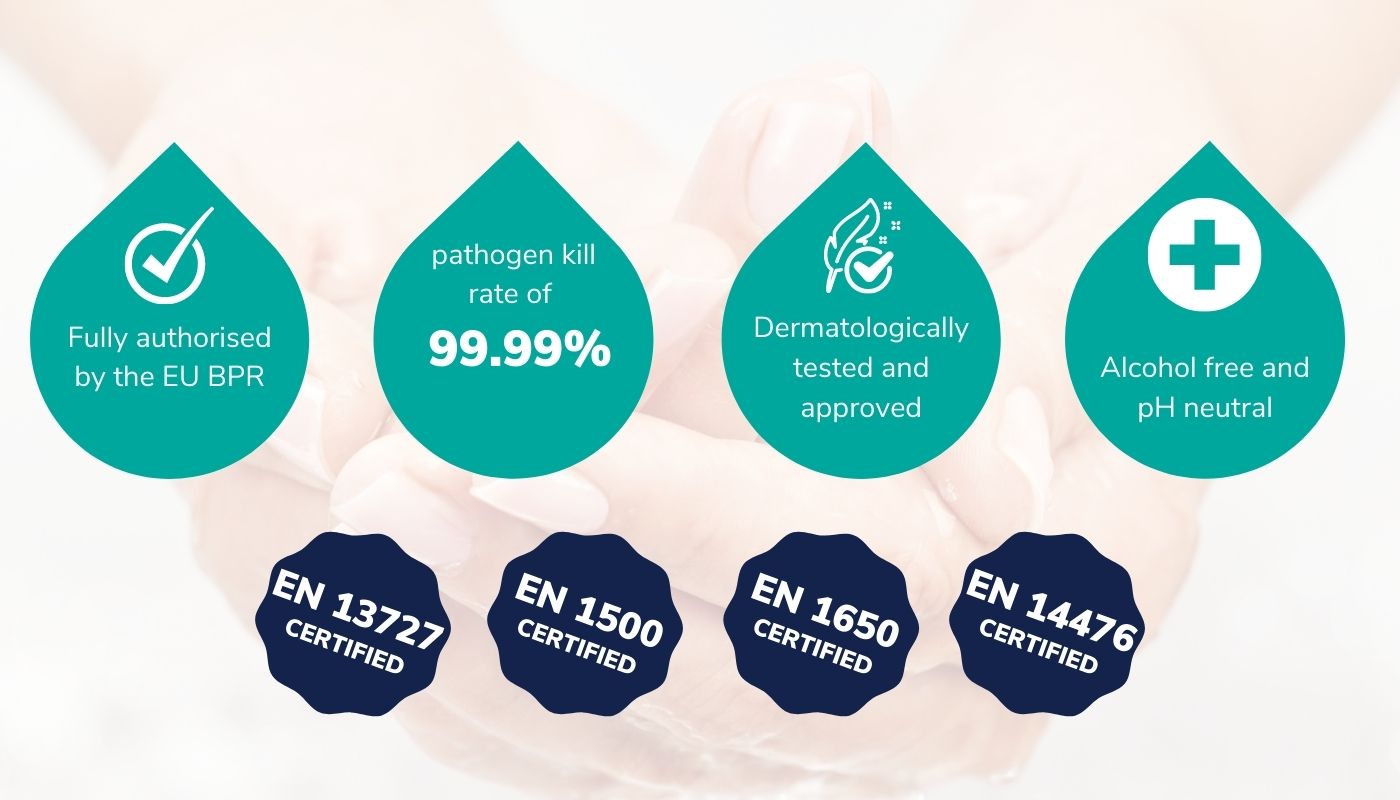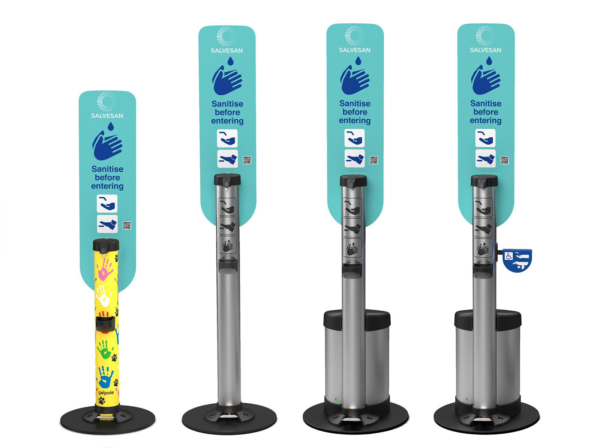 OUR GEL DISPENSING PARTNER – GELPOLE
Gelpole offers a full range of foot operated hand sanitiser stations for retail, education and transport markets that exclusively uses our gel for its non-alcohol-based sanitiser. Foot operated dispensers limit the use of hands allowing the gel to be dispensed by stepping on the metal anti-slip pedal while holding hands under the nozzle.
Together, we offer the ultimate in hand hygiene protection.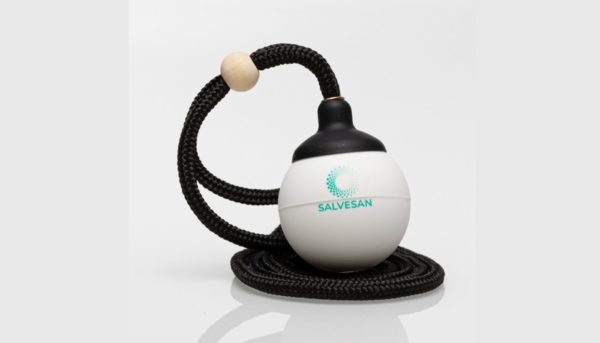 Our unique personal gel dispenser – Saniball
The Saniball is a portable, magnetic and refillable disinfectant dispenser in the shape of a handy ball, made of high quality silicone perfect for dispensing our new Salvesan Skin Gel Sanitiser.
Ideal for pupils, teachers and attaching to lanyards.